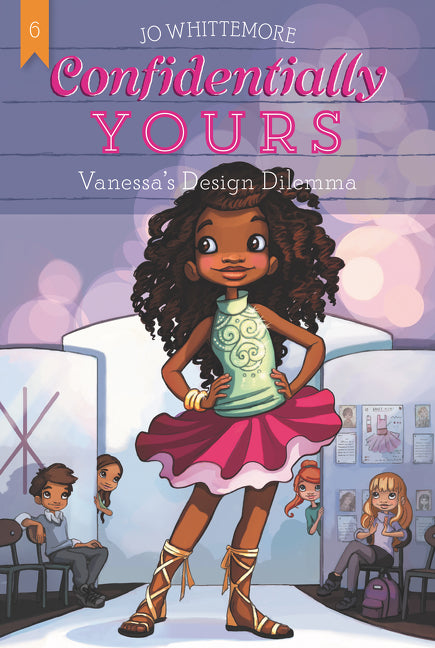 Jo Whittemore
Confidentially Yours #6: Vanessa's Design Dilemma
In the sixth installment of the series that readers of The Cupcake Diaries and The Baby-Sitters Club will love, advice columnist and resident fashionista Vanessa Jacobs must avert a major disaster in order to save the school newspaper and her fashion show.
When middle school style gurus Vanessa Jacobs and Katie Kestler decide to hold a fashion show to introduce their clothing line to the entire town, they're beyond thrilled to learn that a buyer from a local boutique will be attending. This is their chance to break into the fashion world! But when Vanessa advertises runway model tryouts at school, she encounters a posting that uses the Lincoln Letters advice column to encourage students to guess the identities of the anonymous students who have been writing to the newspaper about their embarrassing problems.
To make matters worse, Vanessa and Katie encounter a major creative dilemma that could jeopardize their reputation as designers. With the future of their fashion show on the line and Lincoln's Letters facing potential extinction, will Vanessa be able to catch the Advice Column Killer in the act and still pull off a successful runway show? Or will it be lights, camera, disaster?
---
Share this Product
---
More from this collection