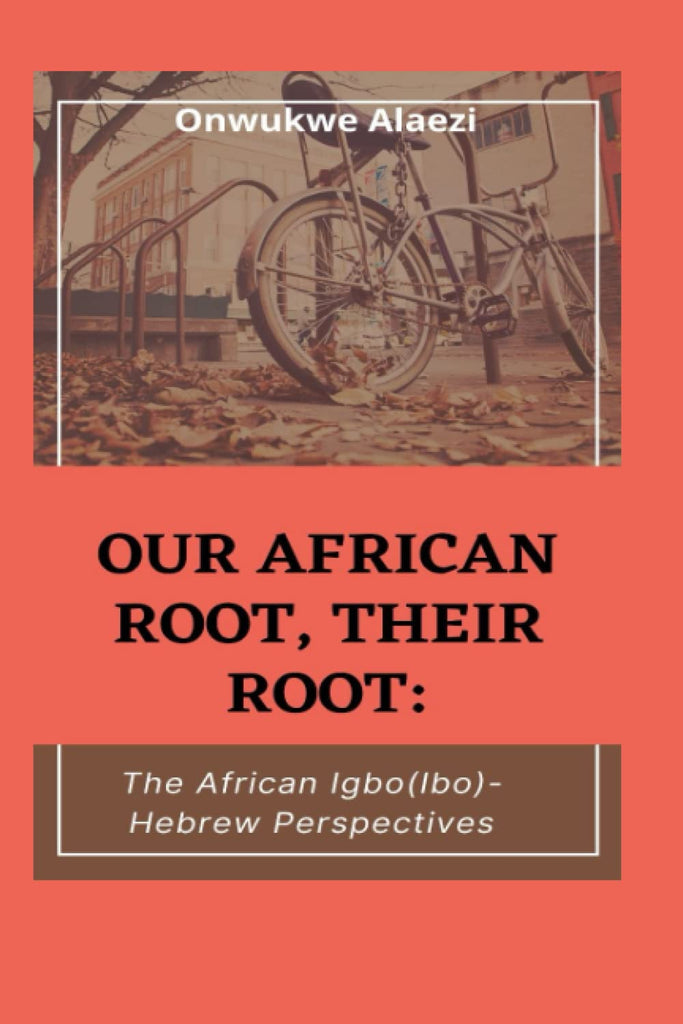 Onwukwe Alaezi
Our African Root, Their Root: : The African Igbo (Ibo) - Hebrew Perspectives
I have taken the liberty to write this book, 

Our African Root, Their Root -

 

The African/Igbo, Ibo Hbrew Perspectives

 

or

 

if you like, A Book of Human Migration and Evolution

; The African/Igbo Perspectives

.

 

I have many objects in presenting it to the public.

First, I have a dream and revelations to write the book, and if I don't, no one else would write it and present the views and ideas as exactly as they were revealed to me.

Secondly, I realize that my race, the dark-skinned ("Black") has had defenders, and writers of my race and the other race, the light-skinned ("White") have written on similar topics. But I am simply presenting my topics in the book from different perspectives. The focus is on a particular dark-skinned people, the Ibo (Igbo) of Nigeria, my own very dark-skinned tribe. It is used as a prototype sample for I know quite a lot more about the people and their culture, hiding nothing, and generalizing them to all dark-skinned in Africa and the world at large, with due reference to their Albinos who eventually evolved to the light-skinned (the "Whites"). This is a different approach from that of the other writers. However, quite a lot of what is being said in this book concerning the Igbo could be said of any other African tribe – their way of life, socio-cultural/political structure, law and administration, cultural practices, cultural disobedience, punishments, etc, by any well equipped local researcher from that particular tribe.

Beyond this approach, however, the book is all about the socio-religious/political structure as well as law and order of the Igbo as a global sample of early (if you like, earliest) form of human government and march to civilization.

Preface

Thirdly, the ethic of my profession as a University teacher and researcher would not permit me to be frolicsome and biased in my presentations and defend them unduly in the name of Afro-patriotism or racism or even religious bigotry while habouring malice and hatred or any ill-feeling toward or faking against my "White" colleagues who had written otherwise. I am writing with a gigantic pride in my race, claiming our start of human civilization, and putting forward the examples of our forefathers in piety and justice as a panacea to the present world's predicaments. Explore with me.
---
Share this Product
---
More from this collection