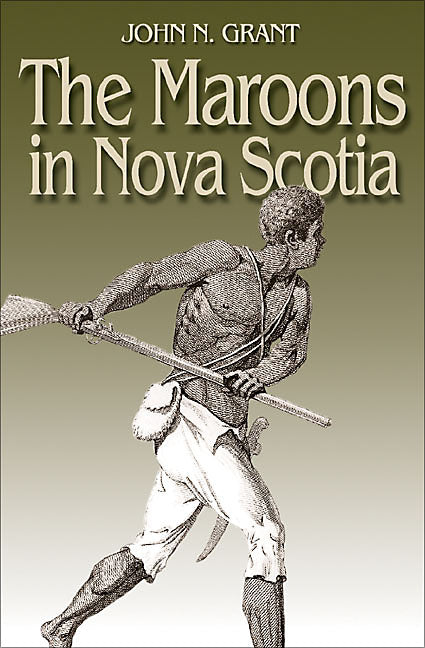 Grant, John N.
The Maroons in Nova Scotia
Many Black Nova Scotians proudly claim ancestry from the Jamaican Maroons exiled to these shores in the last decade of the 18th century: this book recounts the fascinating story of their migrations.
Scholar and teacher John Grant chronicles the Maroons' struggle to maintain their proud and independent culture in the harsh conditions of Nova Scotia, and traces their contributions to the development of colonial society. He describes attempts to establish Maroon communities, attempts thwarted by racial and cultural tensions, hostility and indifference. He brings together the elements that show how many Maroons finally arranged for passage to Sierra Leone, leaving Nova Scotia's hard shores behind them.
This lively and well-documented text illuminates an important passage in African-Canadian history, combining historical records and modern research to present a substantial portrait of the times, the people and the events that comprise the Maroons' saga in Nova Scotia.
---
Share this Product
---
More from this collection