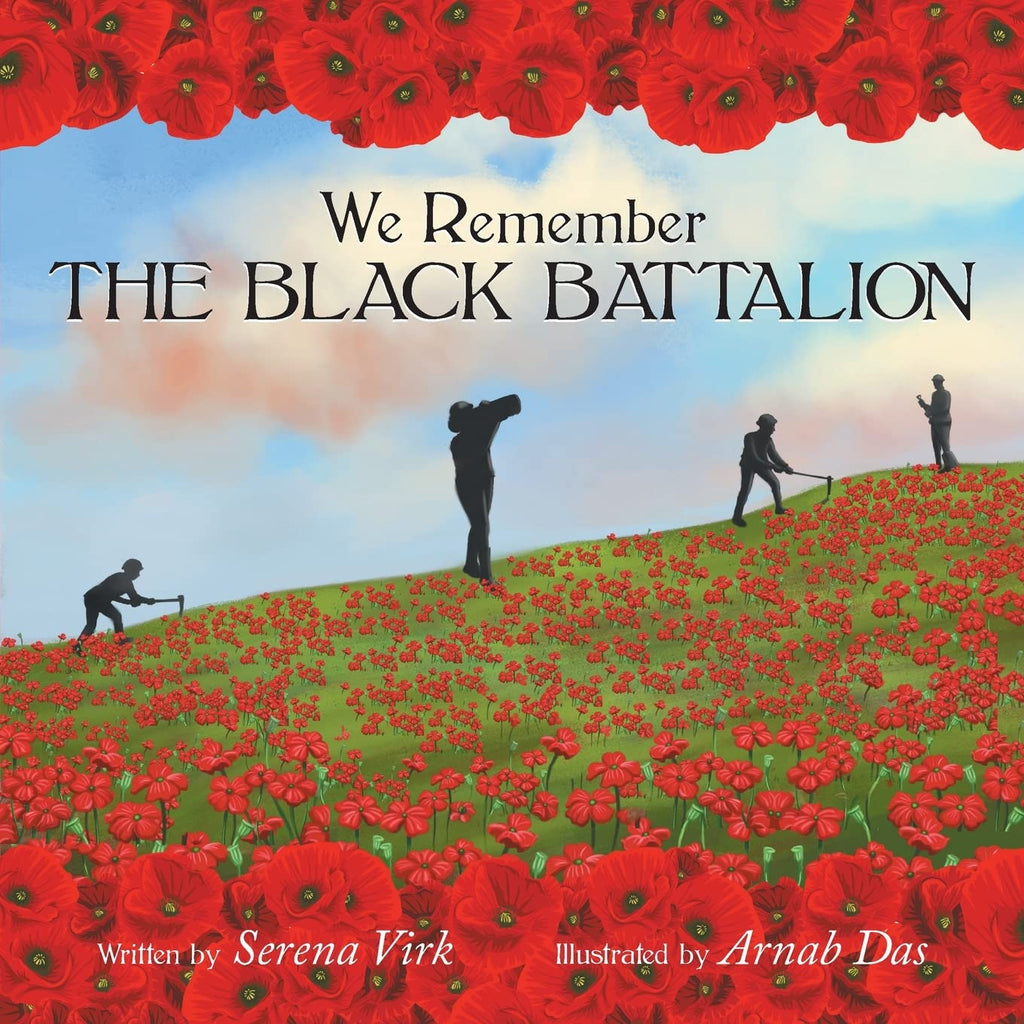 Serena Virk
We Remember The Black Battalion
Have you heard of the No. 2 Construction Battalion?
It is never too late to learn about the No. 2 Construction Battalion, also known as the Black Battalion. In World War 1, when so many brave young men enlisted to fight, there were many Black men who wanted to join, but they were not allowed. Instead, the Black Battalion was created. They were given shovels and pickaxes instead of guns and bullets. These men were still soldiers, and they served Canada proudly. It is up to us to remember their contributions, along with those of other soldiers, during Remembrance Day, and all year long.
This free-verse poem about Black Canadian soldiers introduces topics like racism and discrimination, in an easy-to-digest format suitable for young readers. A glossary and reflection questions section help educators, parents and caregivers engage with children on the issues raised in We Remember The Black Battalion.
---
Share this Product
---
More from this collection