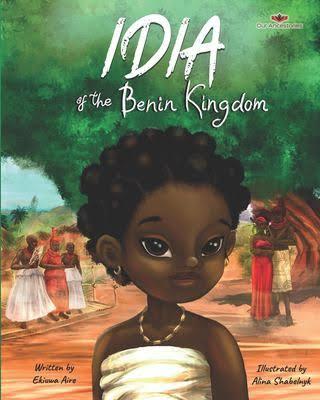 Knowledge Bookstore
Idia of the Benin Kingdom
Idia of the Benin Kingdom is an empowering picture book that takes readers on a beautifully illustrated journey to the 1500s in ancient Africa. Readers are captivated as they watch Idia transform herself from the young and curious daughter of a village warrior to becoming the Queen of the Kingdom of Benin.
Idia was a queen who helped rule the ancient kingdom of Benin with her wisdom, charisma, and prowess. Much has been written about her bravery, and artifacts in her image are treasured in museums all over the world.
This book imagines what her childhood may have been like, and shares the story of this well-loved and successful African queen in a way that is relatable to young readers.
---
Share this Product
---
More from this collection