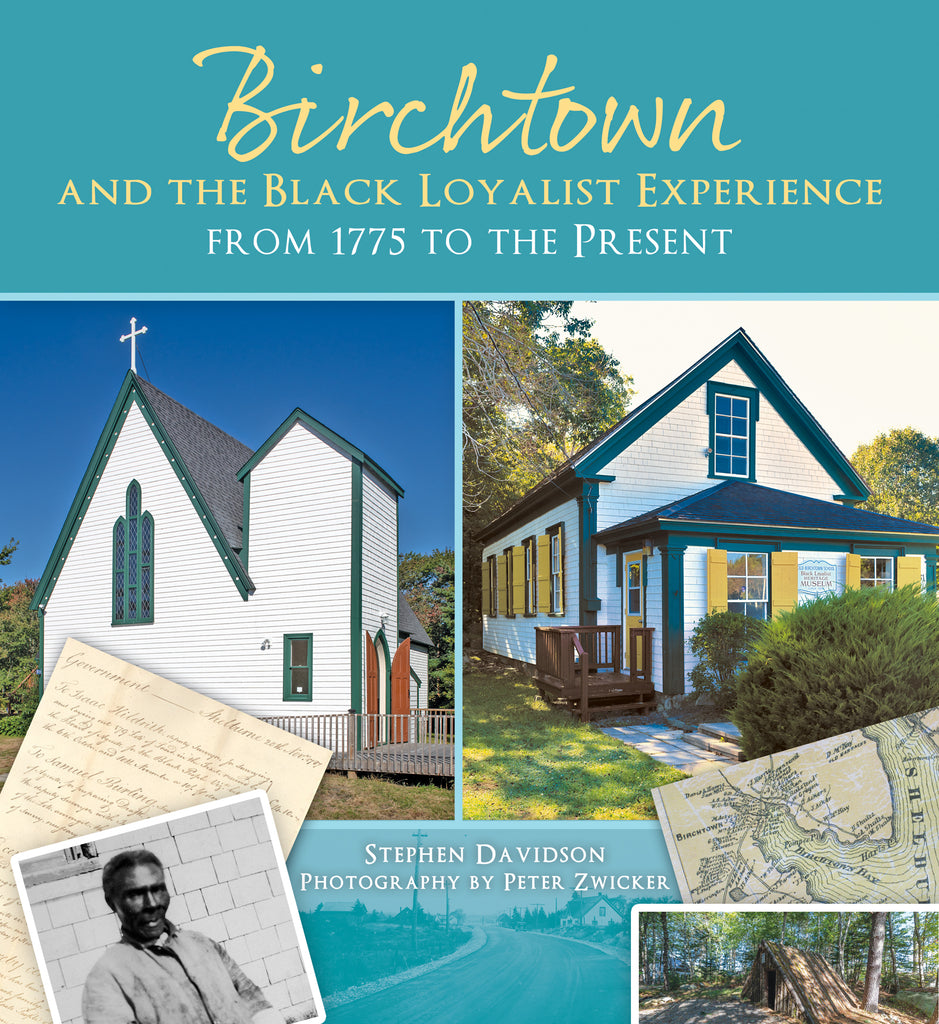 Stephen Davidson
Birchtown and the Black Loyalist Experience
This book chronicles experiences of African Americans who were part of the influx of Loyalist refugees from the American Revolution. The Black Loyalists were both freed and enslaved Black Americans who had joined the British side. For their loyalty, they were evacuated by the British Navy to Nova Scotia, where they were to receive freedom, land, and provisions.
The Black Loyalists landed at a settlement named Birchtown, adjoining the white Loyalist town of Shelburne. On arrival they found virtually no shelter. Many died and others only survived by digging small holes in the ground and fixing logs over top for makeshift huts. Food was extremely scarce. White Loyalists quickly received their land and provisions. It was years before the Black Loyalists received their land grants, and not everyone got a plot. The lands provided proved to be rocky and hard to cultivate.
Ultimately many Black Loyalists chose to leave Nova Scotia to go to Sierra Leone, West Africa, founding a new settlement there. Others remained, and their descendants are found in communities across Nova Scotia and beyond.
Through images, artifacts, and text, this book tells the story of Birchtown and its residents as well as the larger story of Black Loyalist history, reflecting the research and exhibits in the Black Loyalist Heritage Centre in Birchtown.
---
Share this Product
---
More from this collection