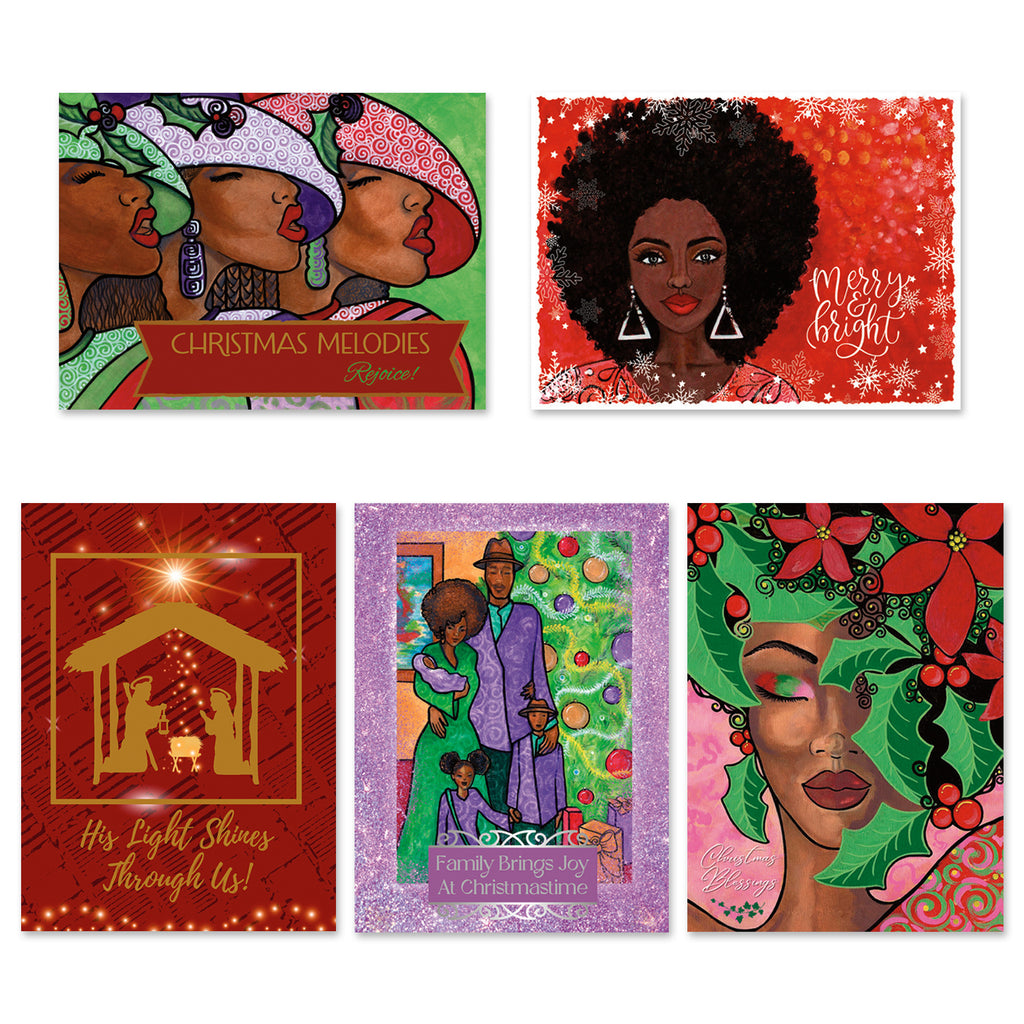 Shades of Color
Christmas Assortment Card - ASX183
Assorted Black Christmas Cards - Boxed Cards 15 per box - 3 of each 5 designs. Cards measure 5 x 6.7
Christmas Melodies - Inside Verse: May the melodies of Christmas, Ring in joyful sounds of the season. That bless your spirit. As we rejoice in His name! Have A Very Merry Christmas

Merry & Bright - Inside Verse: You have a unique flair that touches those around you and shines light throughout the year.  With every card you write and ornament you hang, celebrate the season like only you can! Keep Shining and Have A Very Special Christmas!
His Light Shines Through Us - Inside Verse: Jesus, our Savior, is the eternal Light, He restores our Faith, He gives us sight. He makes us better, He makes us kind,
A stronger Love you will never find. Hoping you will be continually blessed, May this Holy season bring out your best! Merry Christmas!

Family Brings Joy At Christmastime - Inside Verse: There may be packages under the tree, But there is no greater gift than family.  Some family is blood & some we find along the way, May you feel nothing but Family Love on Christmas Day!
Christmas Blessings - Inside Verse: May Christmas Blessings flow through your home,
To you I dedicate this holiday poem: This Christmas will be special, Because of women like you, Who make a difference to others, Who always stay true! Blossom like holly, shine like the sun, May this season be a Glorious one!
Merry Christmas 
---
Share this Product
---
More from this collection