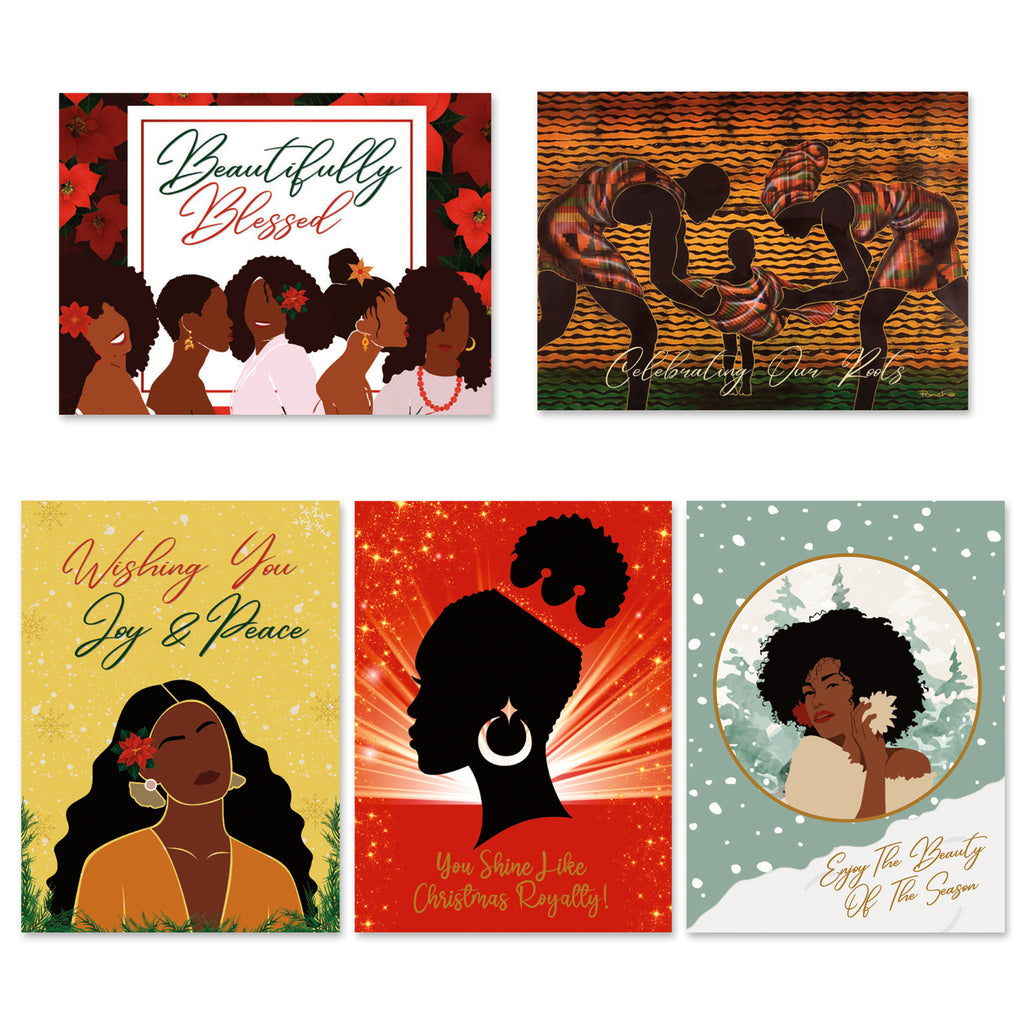 Shades of Color
Christmas Assortment Card - ASX184
Assorted Black Christmas Cards - Boxed Cards 15 per box - 3 of each 5 designs. Cards measure 5 x 6.7
Beautifully Blessed - inside verse: You are the kind of person who brightens days throughout the year. As we head into another season, wishing you many Beautifully Blessed moments that bring much happiness in the coming days.
Celebrating Our Roots - Inside Verse: We are made up of our past, This we know,
Within our roots, Family love will grow.  Stand tall with pride each and every day,
Enjoy the traditions of the season, For good health & fortune we pray!
Wishing You Joy & Peace - Inside Verse: Our favorite time of the year, Is when hearts are filled with holiday cheer.  May your days quiet down, Put all that stress out, Discover what the season is truly about! Wishing You Moments Of Joy & Peace
You Shine like Christmas Royalty - Inside Verse: Don't Ever Let Anyone Dim Your Light. Queens like you light up the night, With your head held high Your strength takes flight. You light up each Christmas, Shining from head to toe, Your crown has that sparkle, Your heart has a royal glow! Merry Christmas

Enjoy the Beauty of the Season - Inside Verse: With every snowflake that falls, and every bow that gets tied, may the simple pleasures of the season fill you inside!
Pour something warm, taste something sweet, Enjoy Every Special Holiday Treat!


---
Share this Product
---
More from this collection