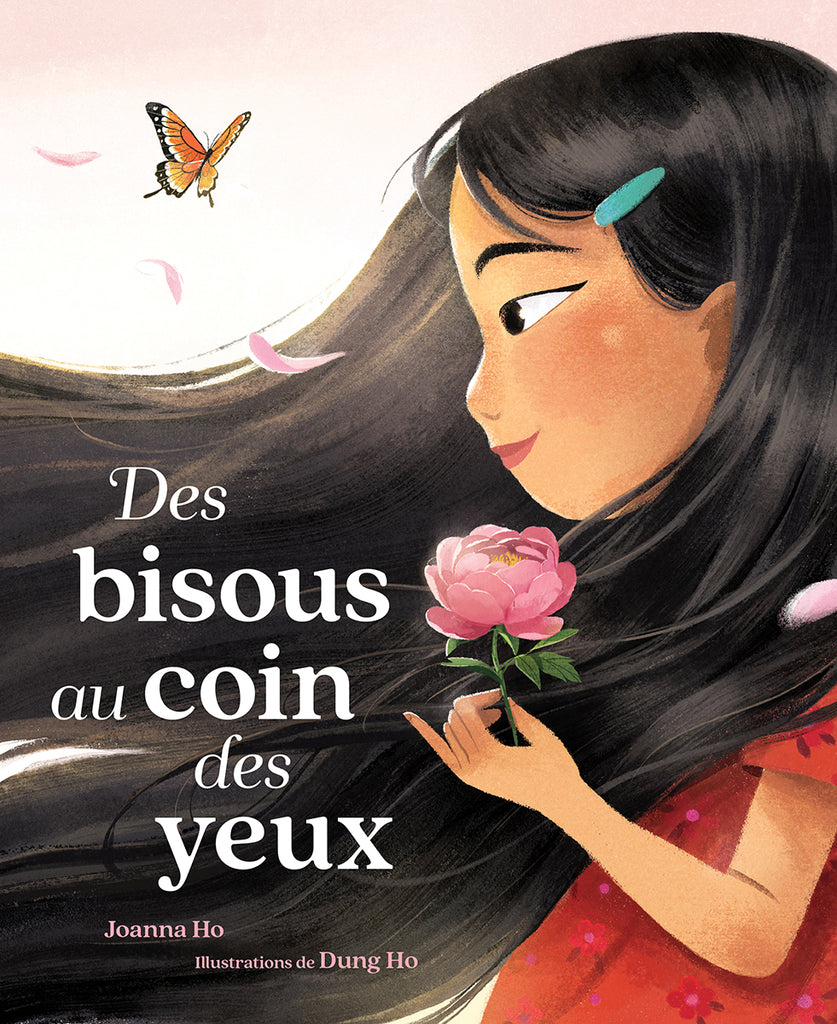 Joanna Ho
Des bisous au coin des yeux
See below for English description.
Lorsqu'une petite fille découvre que ses yeux sont différents de ceux de ses amis, elle entreprend un examen de conscience. Ses yeux ressemblent à ceux de sa maman, d'Amah et de sa petite soeur. Cela lui plaît. Quelle histoire leurs yeux racontent-ils?
Cette histoire éloquente sur l'amour et la célébration de soi est un incontournable pour tous les jeunes lecteurs.
When a little girl realizes that her eyes are different than others around her, she starts to look inward. Her eyes are just like her Mama's, Amah's, and little sister's, and she likes that. What kind of stories do their eyes tell? This eloquent story about self-love and celebration is a must-have for any young reader.
Original title: Eyes that Kiss in the Corners
---
Share this Product
---
More from this collection