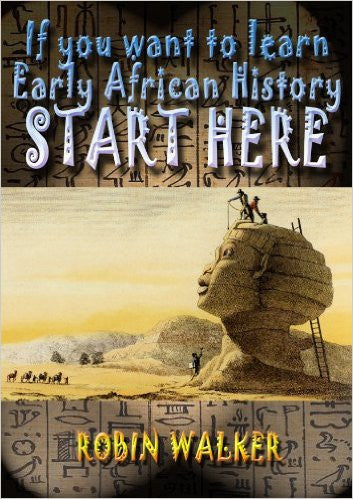 Robin Walker
If You Want to Learn Early African History Start Here
If you want to learn Early African History START HERE is probably the best introduction to the ancient and medieval history of Black people.  This history is as important as the history of the peoples of Asia, Europe, or the Americas. Moreover, the achievements of the early people of Africa are as amazing and inspiring as the achievements of any other people.  This history is much older than the Trans-Atlantic Slave Trade.

The author introduces his readers to the early civilizations of Africa that existed long before the coming of the Europeans. Among these were the Songhai Empire, the Benin Empire, the Kanem-Borno Empire, the Monomotapa Empire, the Swahili Confederation, the Medieval Nubian kingdoms and the Axumite Empire.

The author also introduces the ancient civilizations of Africa particularly those of the Nile Valley such as Nubia and Ancient Egypt.  The book is illustrated with 18 images and maps. Finally, the book recommends other books for more in depth study.
---
Share this Product
---
More from this collection