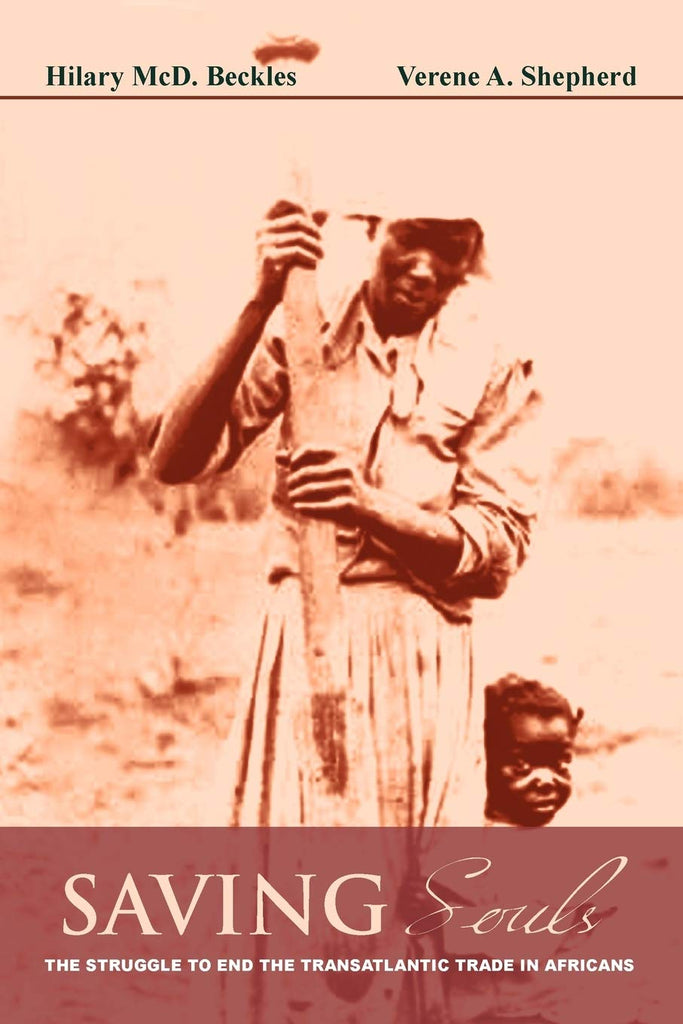 Hilary Beckles & Verene Shepherd
Saving Souls: The Struggle to End the Transatlantic Trade in Africans
The process of terminating the European Transatlantic Trade in Africans (TTA) was long and drawn-out. Although Africans, including the enslaved had long resisted its operation, abolition has traditionally been presented as a benevolent act by the British state acting under pressure from the intellectual classes and humanitarian activists. But the campaign to end the TTA cannot be separated from the resistance struggle of the Africans themselves.In Saving Souls: The Struggle to end the Transatlantic Trade in Africans, the companion volume to Trading Souls, noted Caribbean historians Hilary Beckles and Verene Shepherd trace the African experience from capture, the horrors of the Middle Passage to liberation. Their story emphasizes the contributions of the victims of the enslaved even while acknowledging the critical role of the British abolitionists. Readers will learn about:
The structure and conduct of the trade-in African people
Details of the resistance of Africans to capture, sale and transportation
The abolition movement - involving black and white, enslaved and free, male and female, Christian and non-Christian activists
Legacies of the 1807 Act
The final Abolition Acts, namely the 1805-1806 Order-in-Council and the 1807 Act are included as appendices for easy reference.
---
Share this Product
---
More from this collection