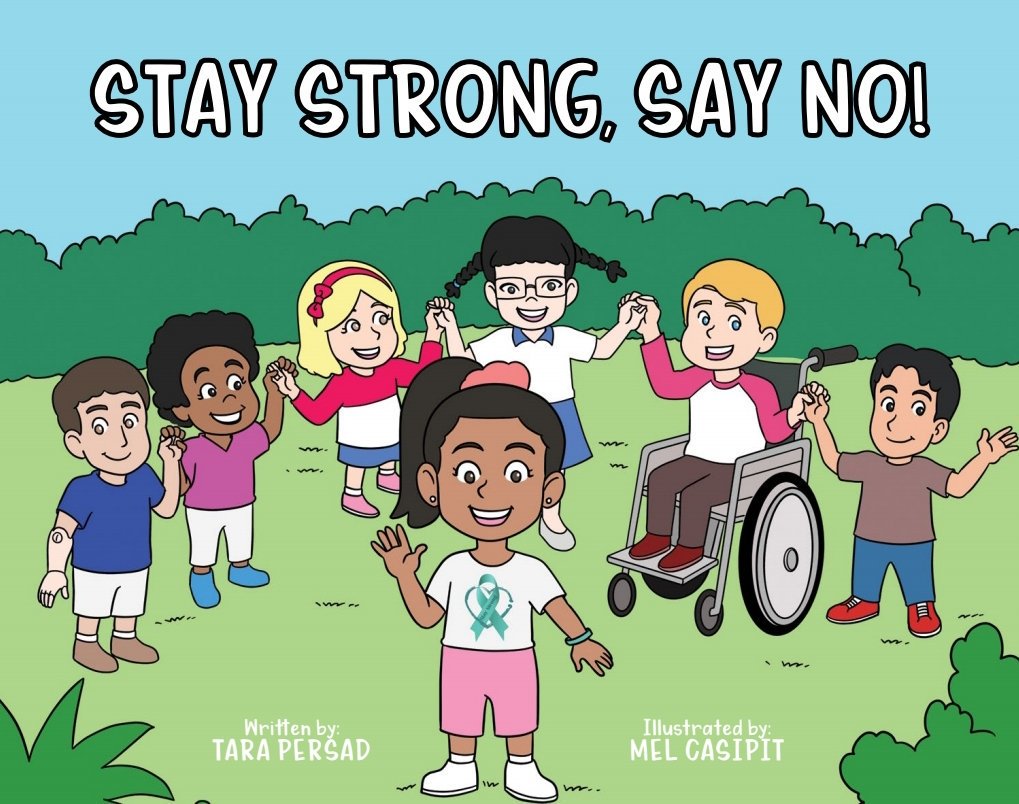 Tara Persad
Stay Strong, Say NO!
Stay Strong, Say NO! is a tool to educate children ages four to nine about a good touch/bad touch, appropriate boundaries, adults who are safe and unsafe, and inappropriate pictures. It also offers support to children to know they are believed and loved, and who is a trusted adult to go to for help. In addition, it gives adults an age-appropriate way to have an open and safe discussion on a sensitive topic with children at an early age.
The book was written as a personal response to a time when Tara was most vulnerable. She wants to ensure people, especially kids to know that they will always be supported, loved and believed. That no matter how scared you may feel, telling the truth is the right thing to do.  
---
Share this Product
---
More from this collection