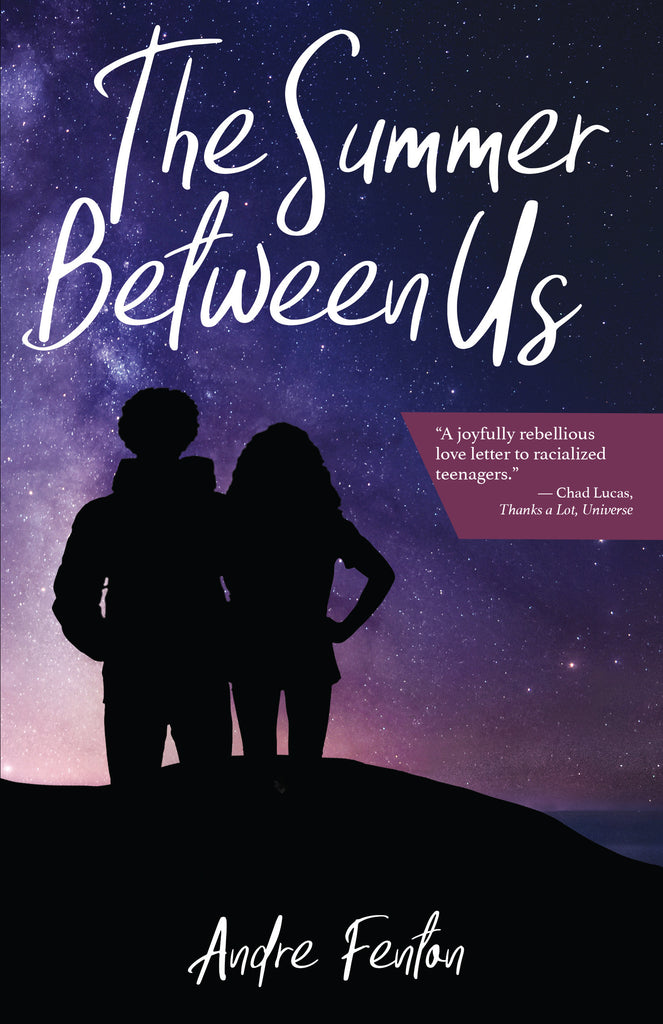 Andre Fenton
The Summer Between Us
"An empowering journey of self-actualization and a look at the intimate bonds that shape a person." — Kirkus Reviews

This coming-of-age story follows eighteen-year-old Adrian Carter as he graduates from high school and confronts difficult decisions about his future, all while dealing with the stress and pressure he feels to please those closest to him. As Adrian navigates the emotional highs and lows of the summer between graduation and the post-secondary future, he negotiates the difficulties of forging a path in life against others' expectations.
Despite his wish to follow his longtime girlfriend Mel on her cross-country trip with her band, Adrian is hesitant about spending too much time in the punk's scenes majority-white spaces. Adrian struggles with these feelings and works to find common ground with his emotionally distant father. Meanwhile he starts to understand that his own passion is grounded in a desire to support a community he's forged on his own.
Dealing with important themes (a desire for independence, identity, first love, familial tensions) from the nuanced perspective of a biracial teen, this story tackles key contemporary social issues. Class differences, colourism in the Black community and the structural barriers limiting access to post-secondary education for Black youth are all embedded in Andre Fenton's readable narrative.
---
Share this Product
---
More from this collection