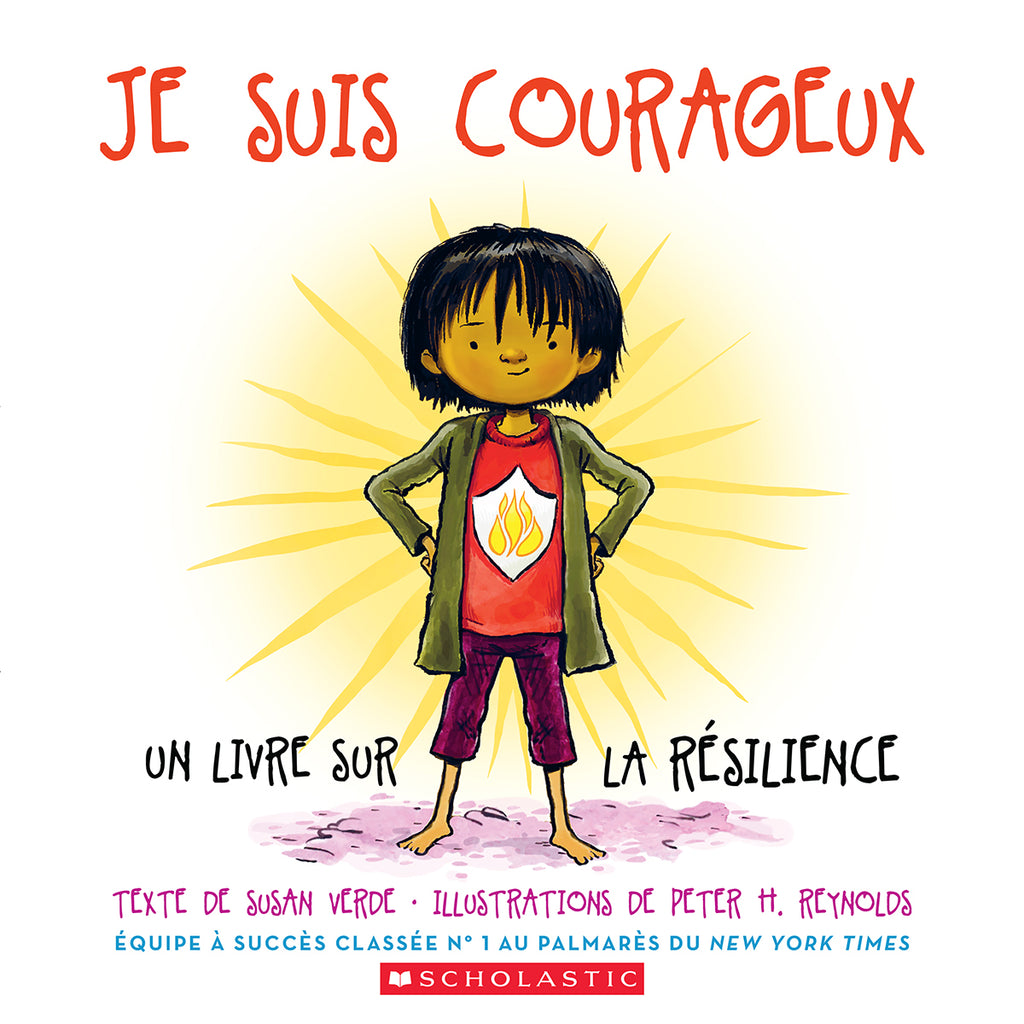 Susan Verde
Je suis courageux : Un livre sur la résilience
See below for English description.
Tout le monde peut tomber. Ce qui compte, c'est de se relever! Nous avons tous peur de temps à autre, et nous doutons de nos capacités…mais dans ces moments, il suffit de trouver notre force intérieure et de croire en soi! Nous sommes plus braves que nous ne le croyons. Nous sommes courageux.
Susan Verde et Peter H. Reynolds, duo à succès classé au palmarès du
New York Times, nous proposent un livre pour enfants inspirant sur le
courage, la persévérance et le pouvoir de la pensée positive. À l'aide
des postures de yoga et des techniques de respiration qui se trouvent à
la fin de l'ouvrage, les enfants apprendront à avoir conscience de leurs
peurs et à prendre de la distance par rapport à celles-ci.
Everybody falls down sometimes, but what's important is getting back up! We all get afraid or doubt our abilities from time to time but finding our inner strength and believing in ourselves is key! We are braver than we realize. We are courage.
The #1 New York Times bestselling team Susan Verde and Peter
H. Reynolds bring us an inspiring children's book about courage,
perseverance, and the power of positive thinking. Accompanied by yoga
poses and breathing techniques in the backmatter, kids will learn how to
cultivate an awareness of their fears and create distance from them.
Original title : Am Courage: A Book of Resilience
---
Share this Product
---
More from this collection