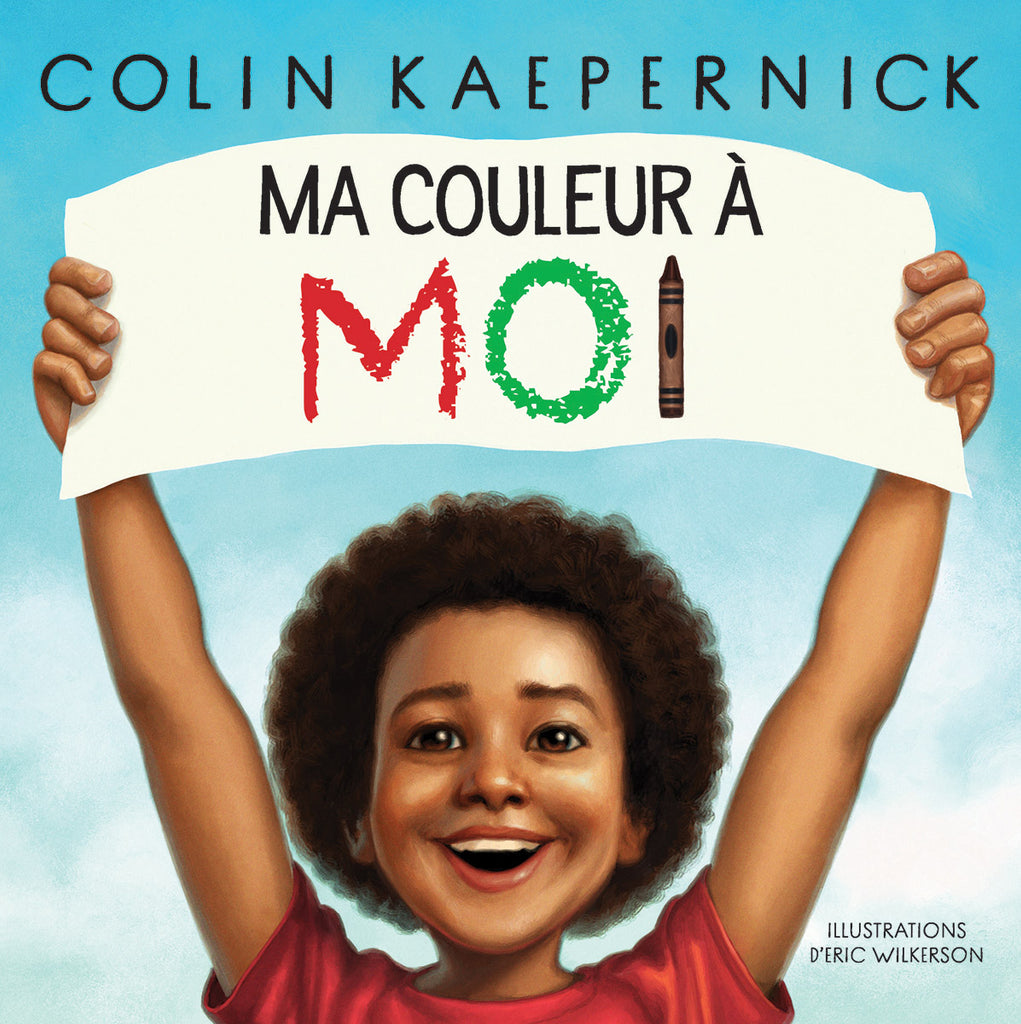 Colin Kaepernick
Ma couleur à moi
See below for English description.
Colin Kaepernick a cinq ans, et son enseignante lui donne une tâche qui paraît simple à accomplir : dessiner sa famille. C'est lorsqu'il se dessine avec un crayon brun que la vision du monde de Colin change du tout au tout. Il peut maintenant être fier de son identité noire et la célébrer grâce au pouvoir de l'amour-propre et à la connaissance de sa propre valeur.
L'histoire vraie et inspirante du jeune Colin sur la quête d'identité et la découverte de soi inspirera les lecteurs à être fidèles à eux-mêmes et à accepter qui ils sont… mais aussi, à découvrir comment ils peuvent faire de leur monde un endroit meilleur et plus équitable!
When Colin Kaepernick was five years old, he was given a simple school assignment: draw a picture of yourself and your family. What Colin does next changes his whole worldview, allowing him to embrace and celebrate his Black identity through the power of radical self-love and knowing your inherent worth.
An inspiring, empowering true story of young Colin's journey of selfdiscovery that will inspire readers to be true to themselves and embrace who they are... and how they can make their world a better, more equitable place!
Original title : I Color Myself Different
---
Share this Product
---
More from this collection