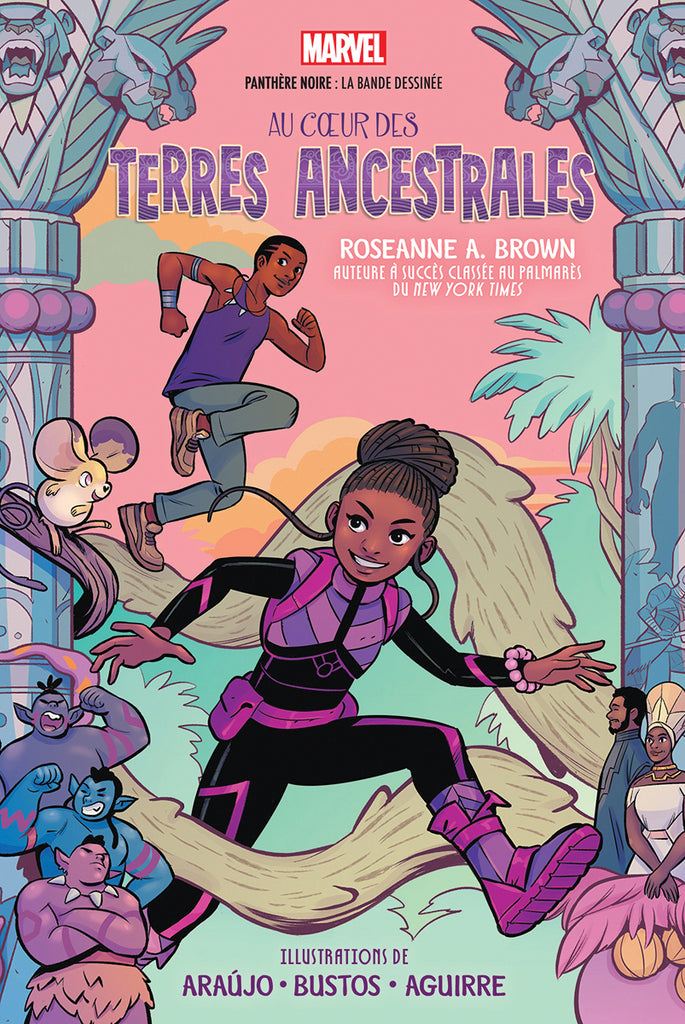 Roseanne A. Brown
Marvel : Panthère noire : La bande dessinée : Shuri et T'Challa : Au coeur des terres ancestrales
See below for English description.
Shuri, âgée de 12 ans, est une scientifique, une princesse et la petite soeur de T'Challa. Alors qu'elle sait qu'elle pourrait faire beaucoup plus pour aider le Wakanda, tout le monde est concentré sur son frère, la prochaine Panthère noire. Une dispute éclate entre le frère et la soeur, et mène à la destruction d'un site sacré de cérémonie du Wakanda. En plus, les gens autour d'eux commencent à tomber malades. Le duo parviendra-t-il à mettre son différend de côté pour sauver le Wakanda?
Les amateurs de Marvel dévoreront cette bande dessinée originale et remplie d'action.
Twelve-year-old Shuri is a scientist, princess, and sister to older brother T'Challa. While Shuri knows she could do so much more to help Wakanda, everyone is obsessed with her brother, the next Black Panther. But when an argument between the two of them leads to the destruction of a sacred Wakandan ceremony site, people start to become sick! Will the sibling duo be able to put aside their feelings to work together to save Wakanda?
Marvel fans won't be able to put down this original, action-packed graphic novel.
Original title: Marvel: A Black Panther Graphic Novel: Shuri and T'Challa: Into the Heartlands
---
Share this Product
---
More from this collection